Prominent in Tampa's early history was Ft. Brooke, founded as Camp Hillsborough in 1824 and renamed after Colonel and later General George Mercer Brooke. The soldiers left in 1882 and the fort was decommissioned the following year, becoming part of Tampa in 1907.  Located on what is now the south end of Franklin Street.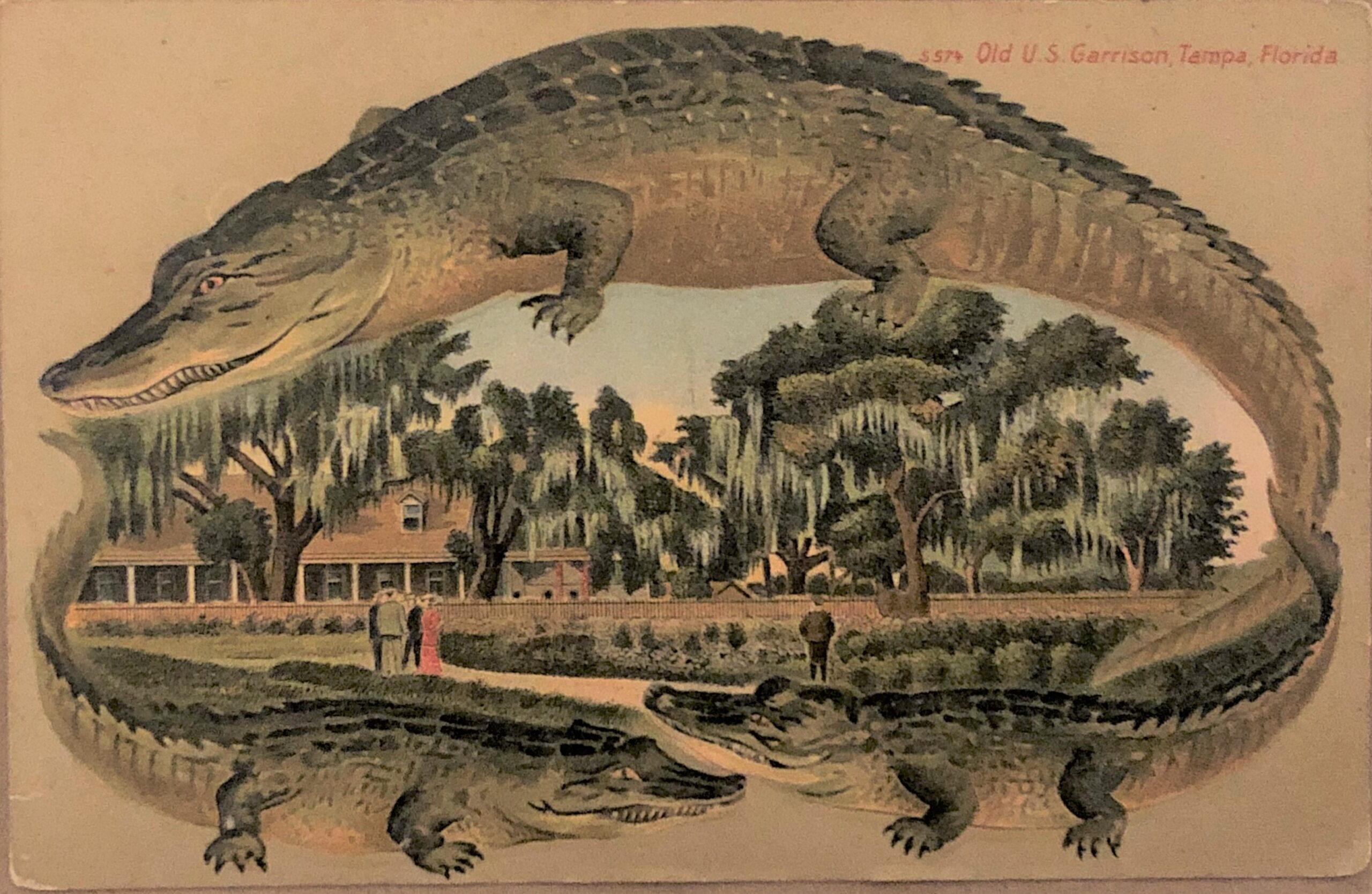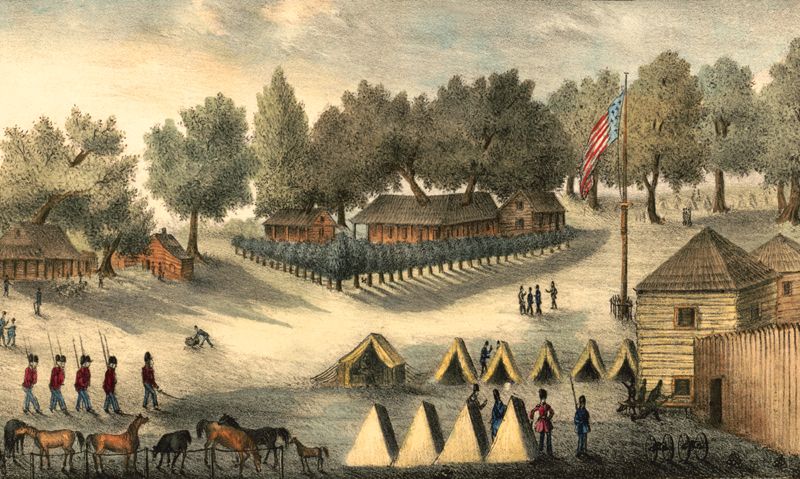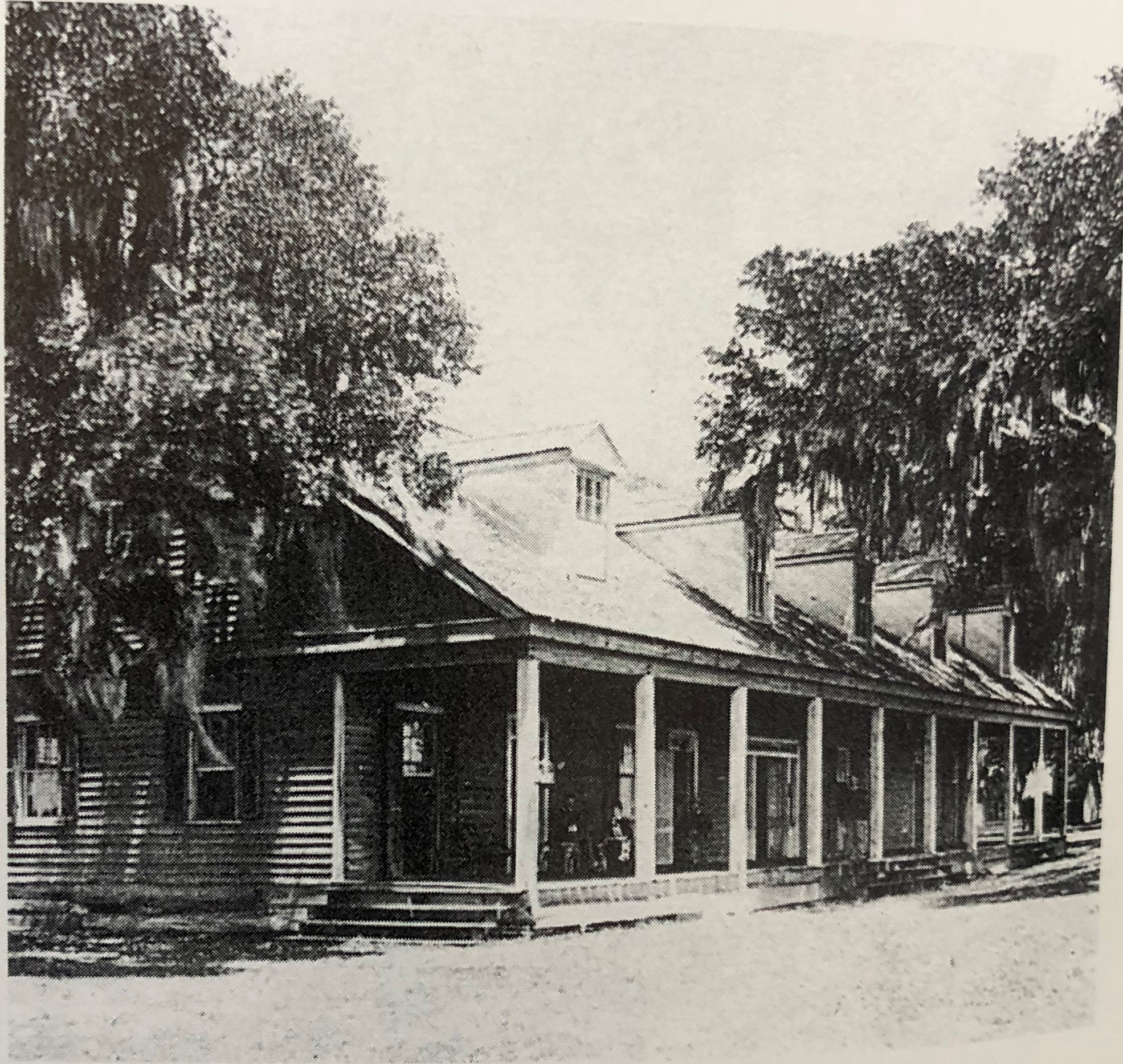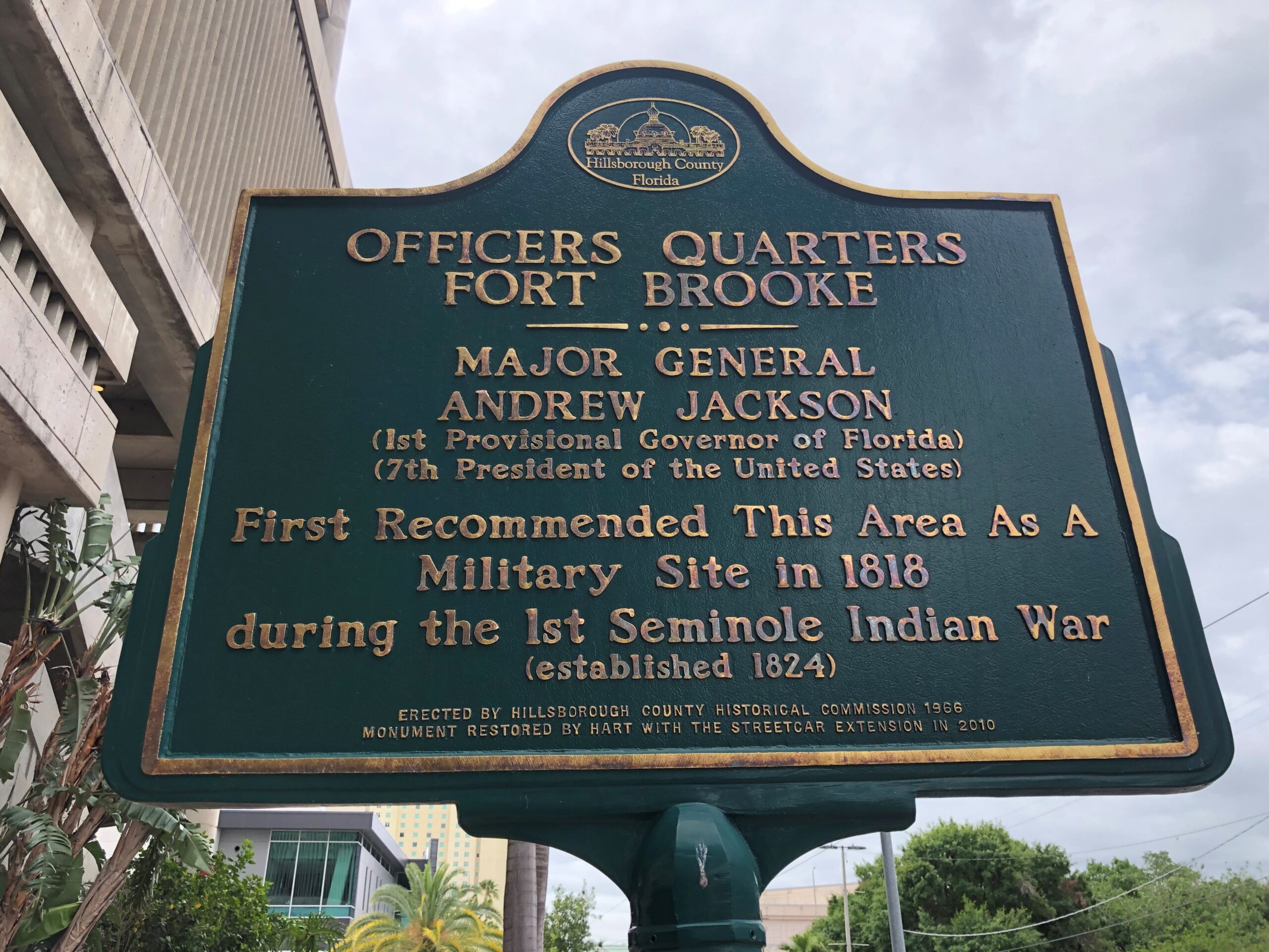 Franklin Street today from the south: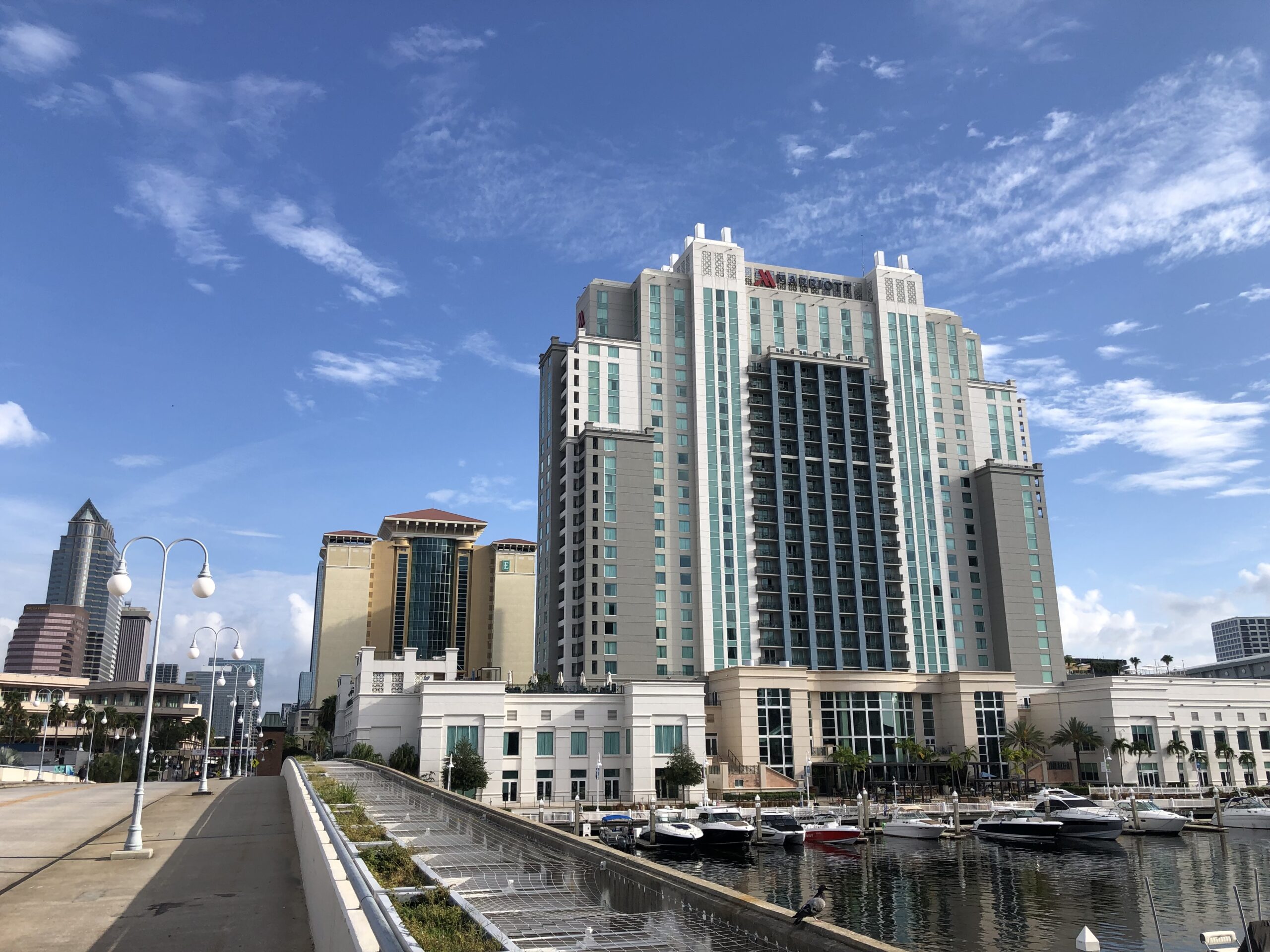 North on Franklin Street were businesses and the 1892 courthouse: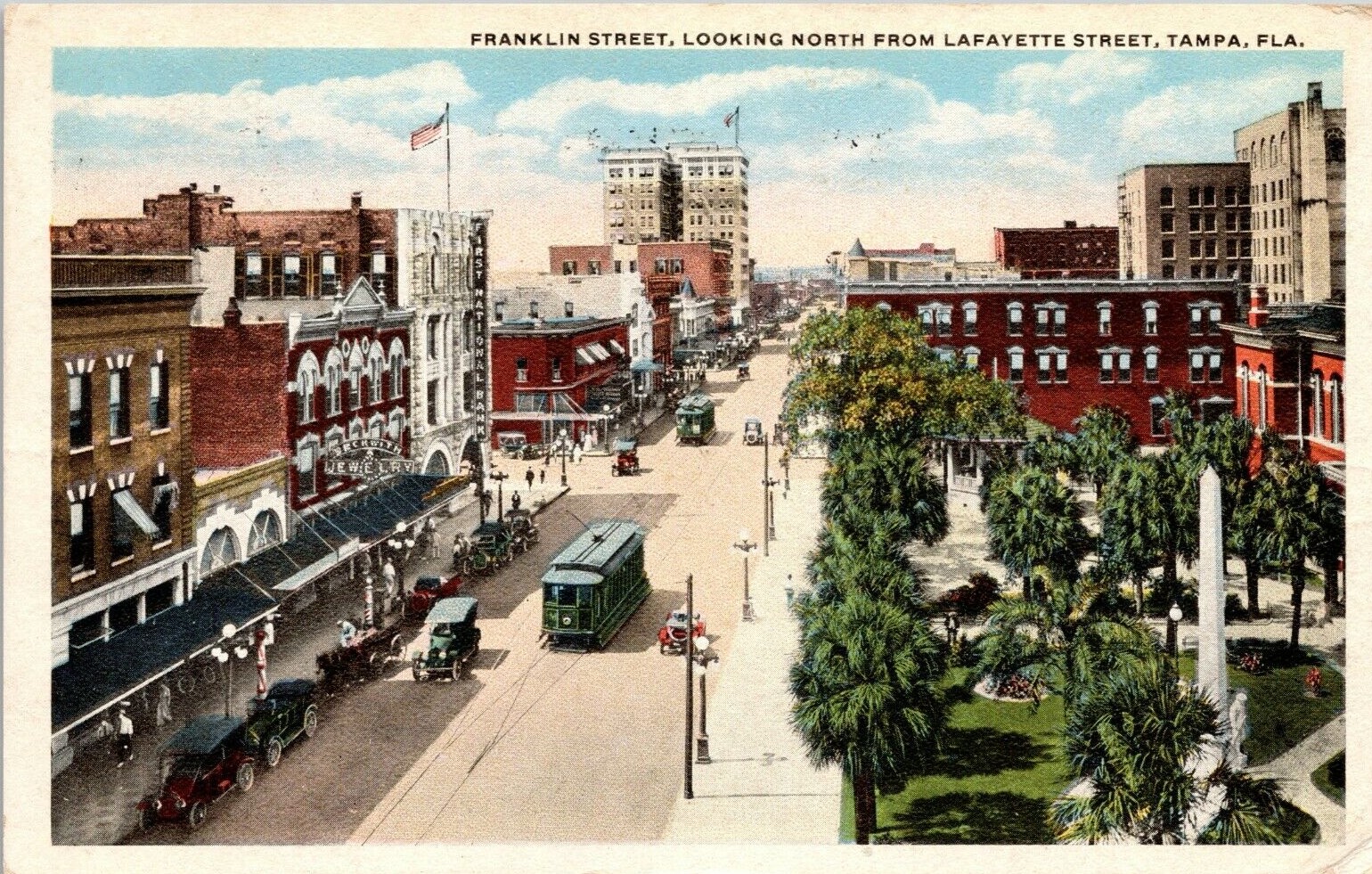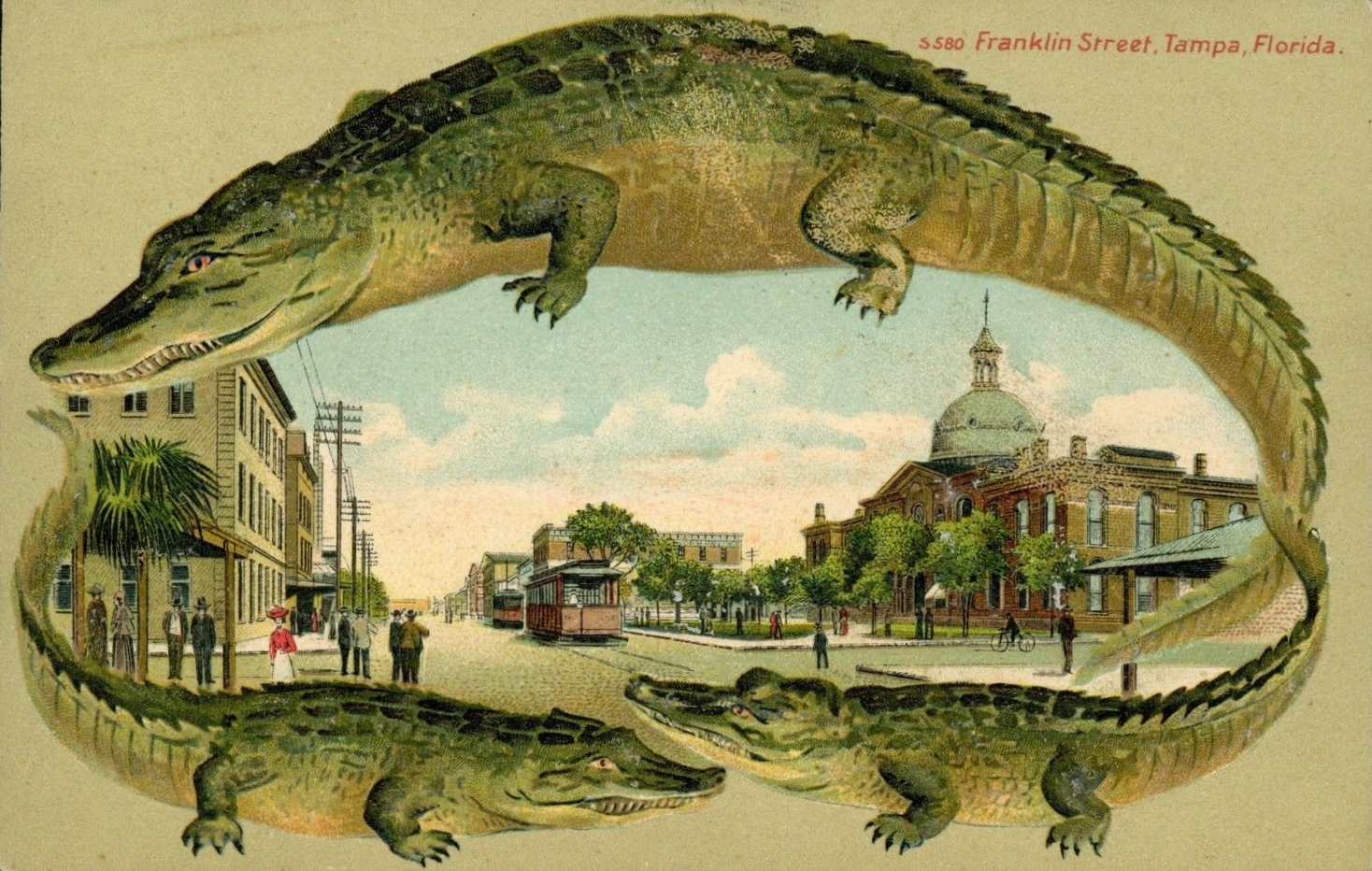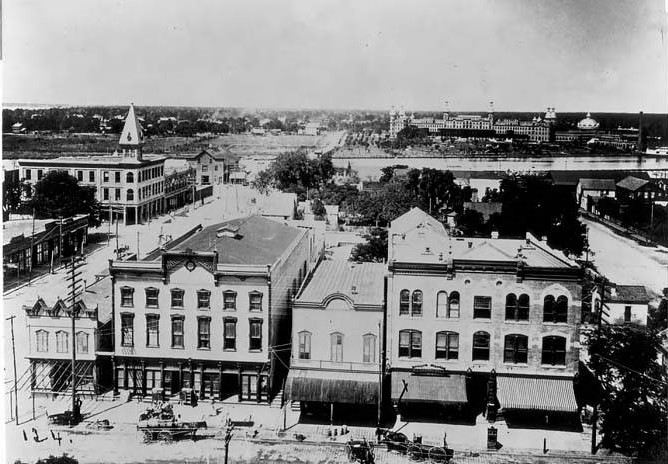 The 1892 courthouse was in the 400 block of Franklin Street. At one point across the street was the Branch Opera House, shown here in a view looking west with Lafayette Street, today Kennedy Boulevard, on the left. In the background is the Tampa Bay Hotel, today the University of Tampa.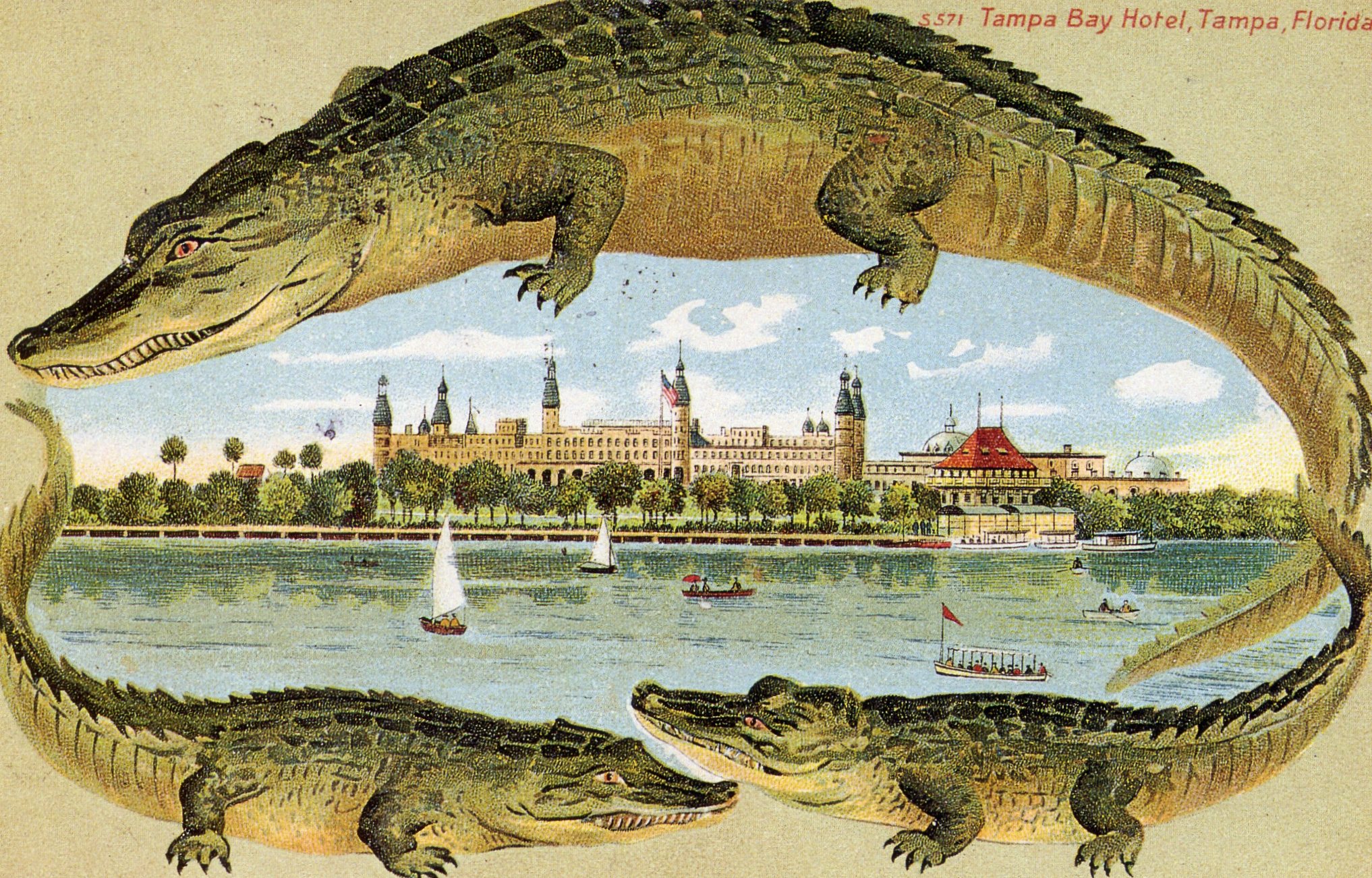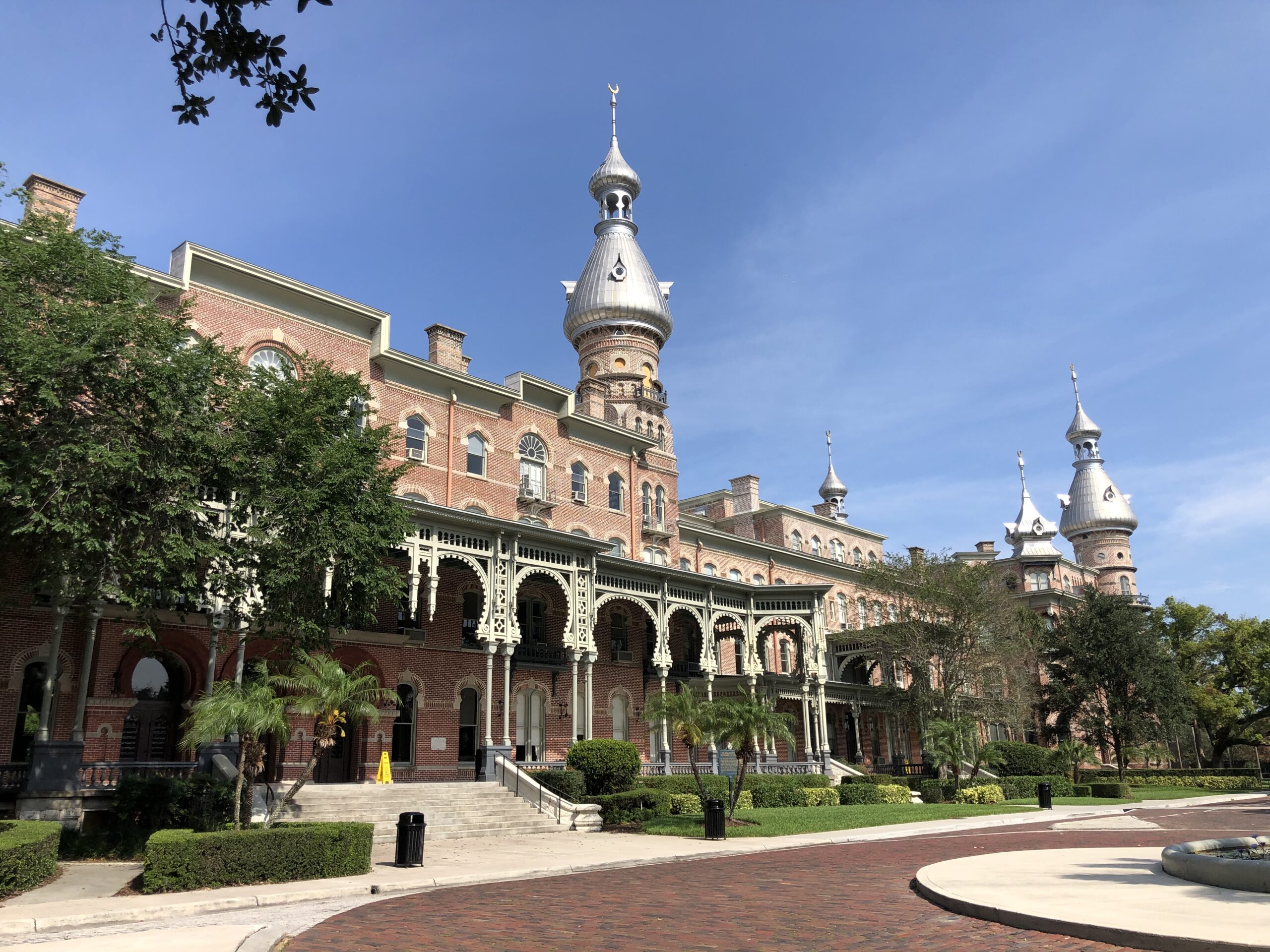 Cannon from Ft Brooke are on display at the University of Tampa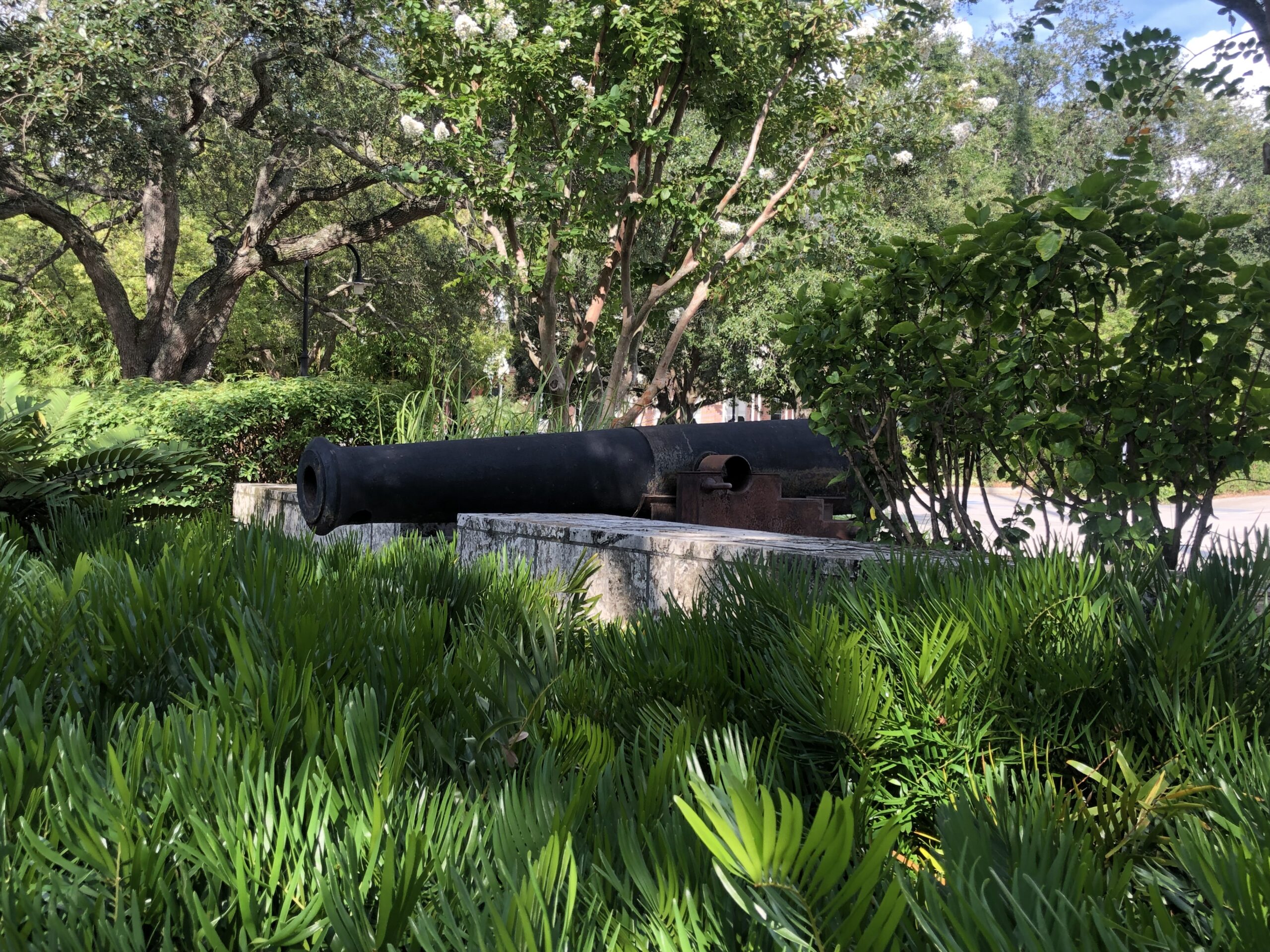 For years Franklin Street was Tampa's commercial and retail center.  This photo depicts the July 4, 1918 parade in the 500 block of Franklin, just north of the 400 Courthouse block (Burget Brothers photos are courtesy of the Hillsborough County Public Library). 
The Maas Brothers store some will remember moved from the location above. The building behind it with the spire was the Citizens Bank Building, shown in this early 1900s card: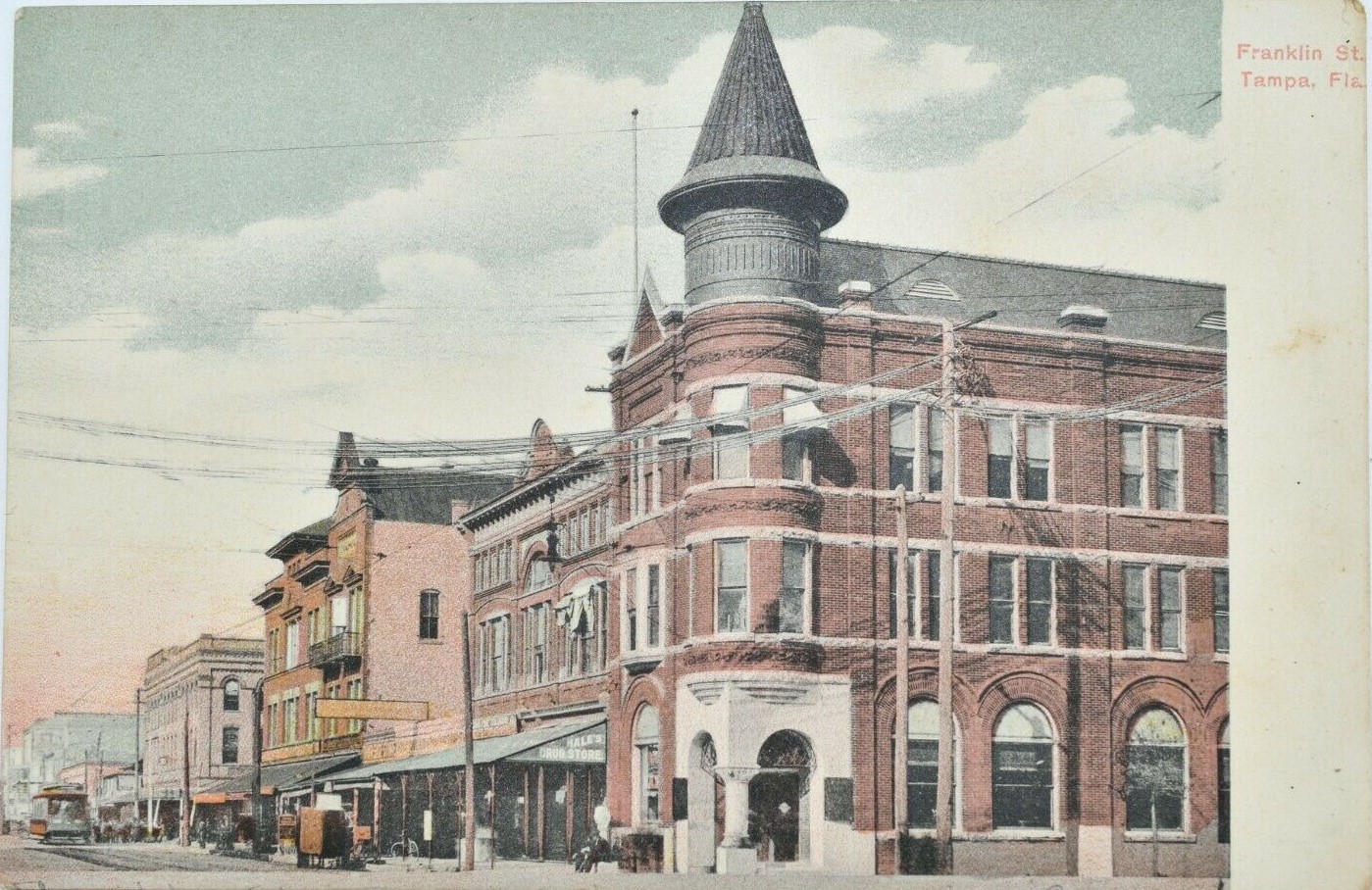 The building at 701 North Franklin is still standing today, minus the spire: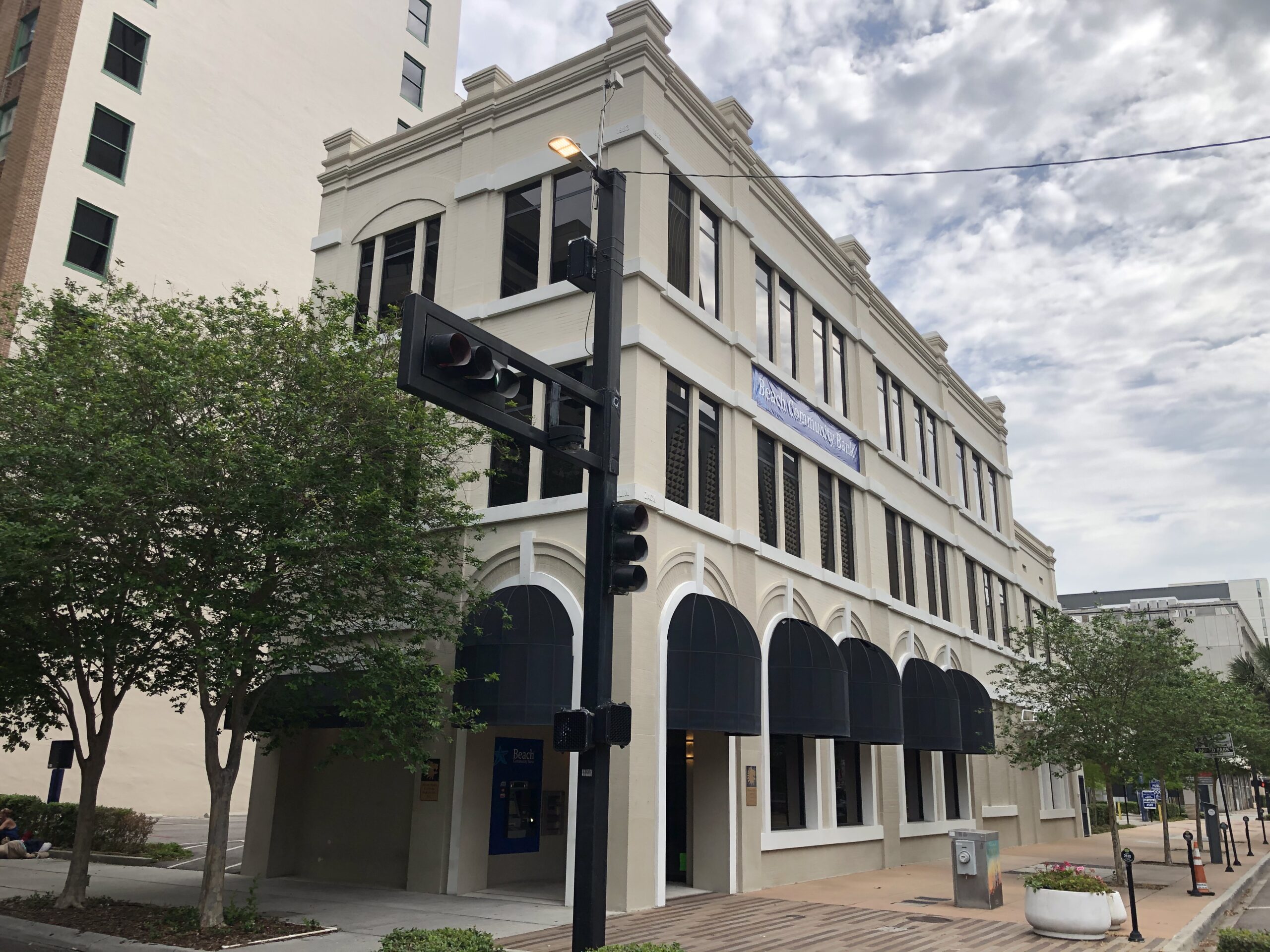 The 700 block of Franklin looking north in 1952 and then 70 years later: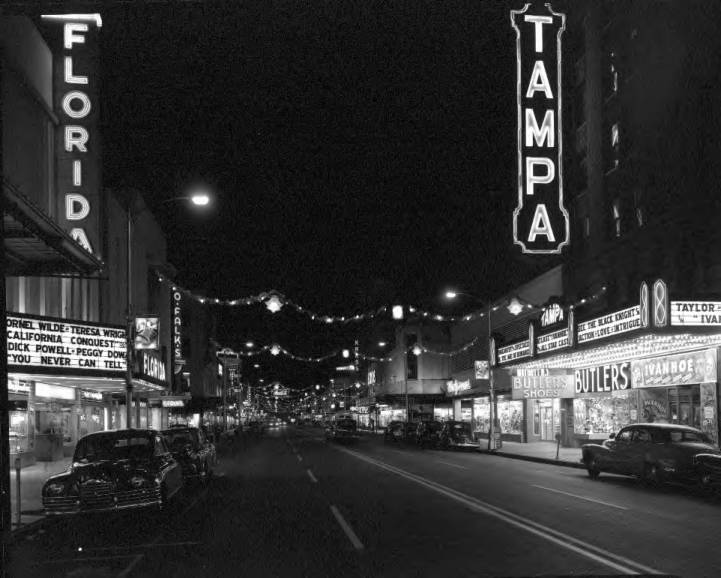 The Florida Theatre has been replaced by the TECO building, but Tampa Theatre is still alive and well.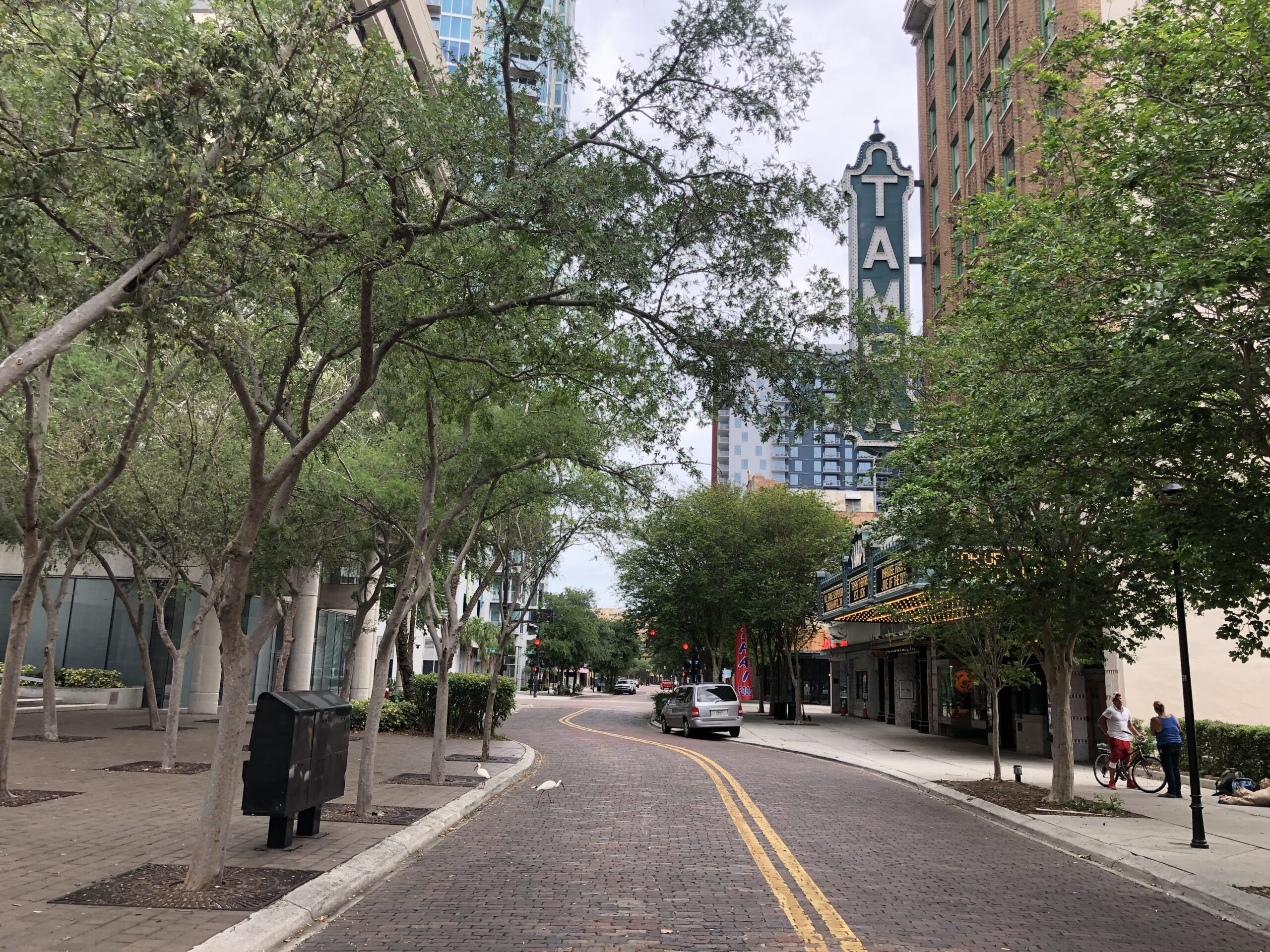 Tampa Theatre: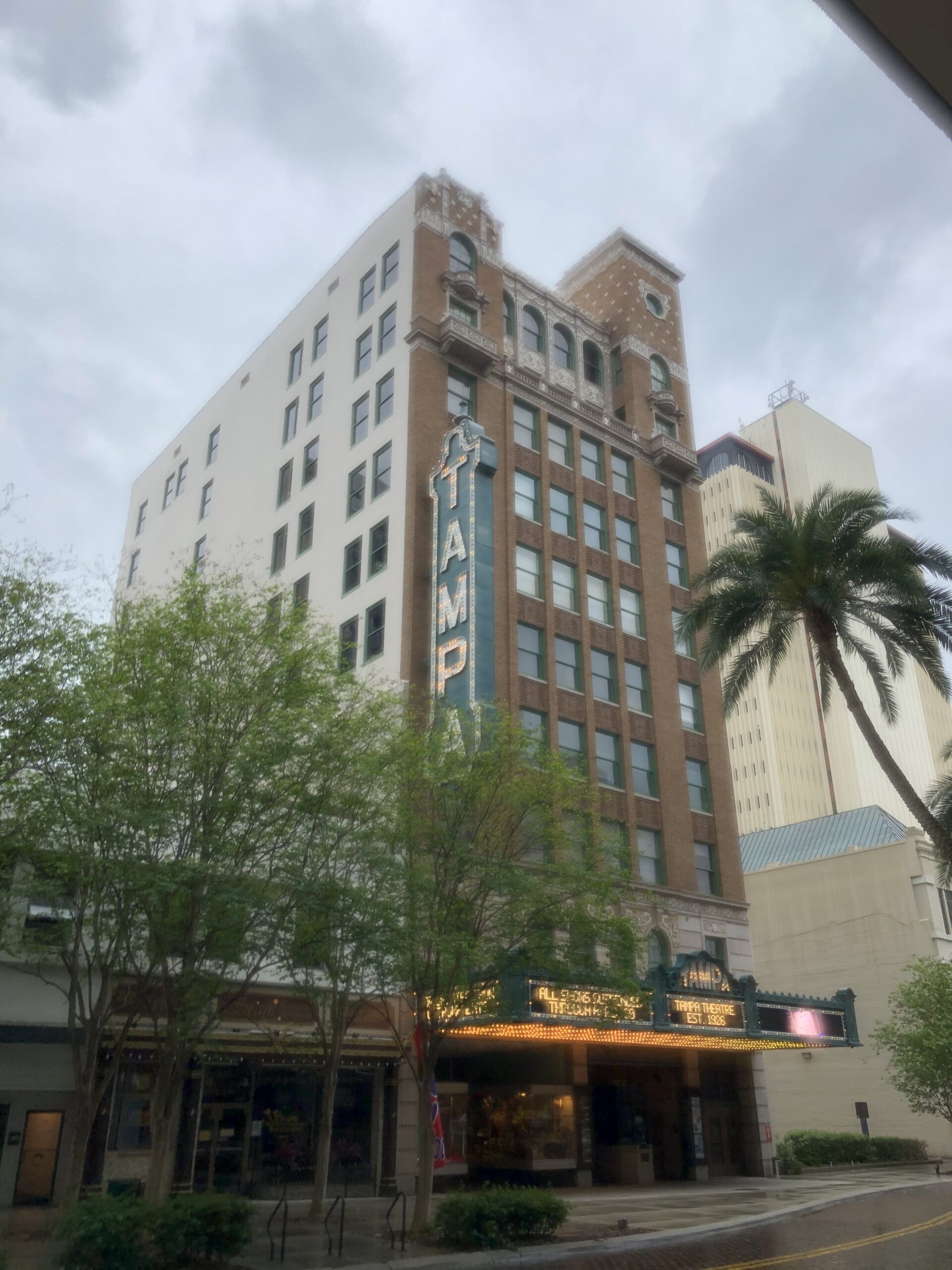 Just north of Tampa Theatre the 800 block of Franklin was a retail hub in 1952: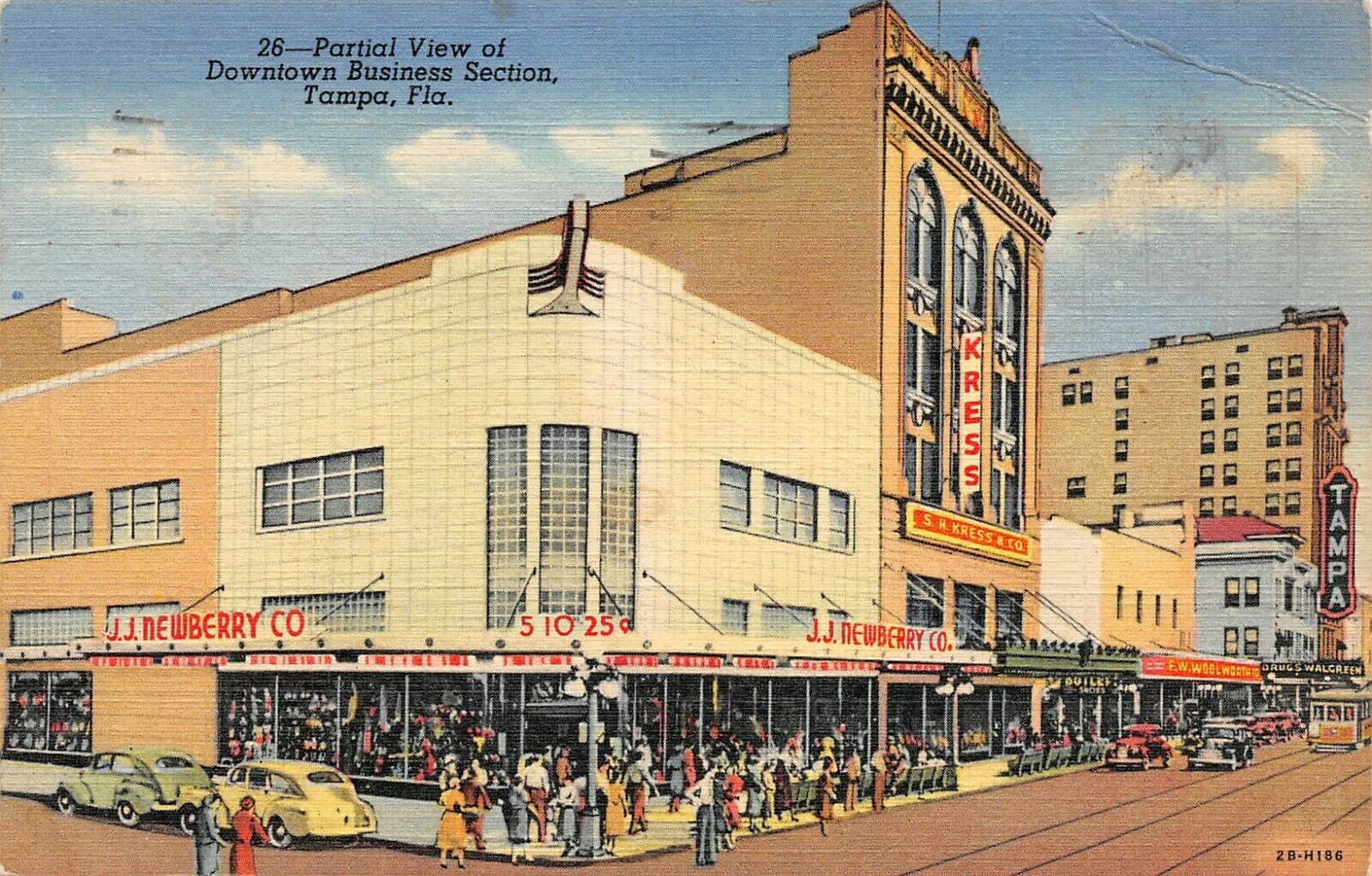 Today the east side of the 800 block awaits redevelopment: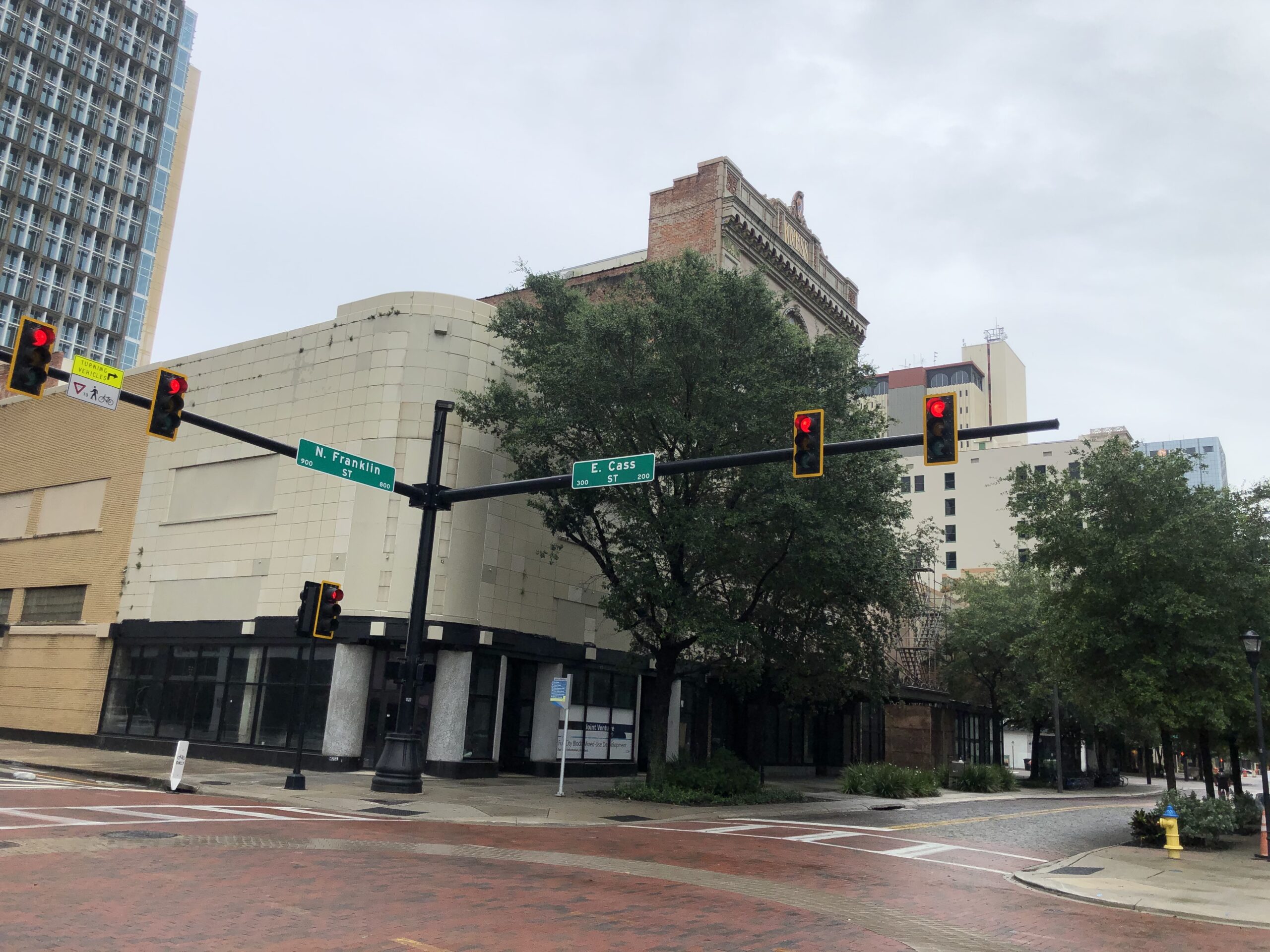 The south end of the Franklin 800 block was the site of the Woolworth lunch counter sit-ins: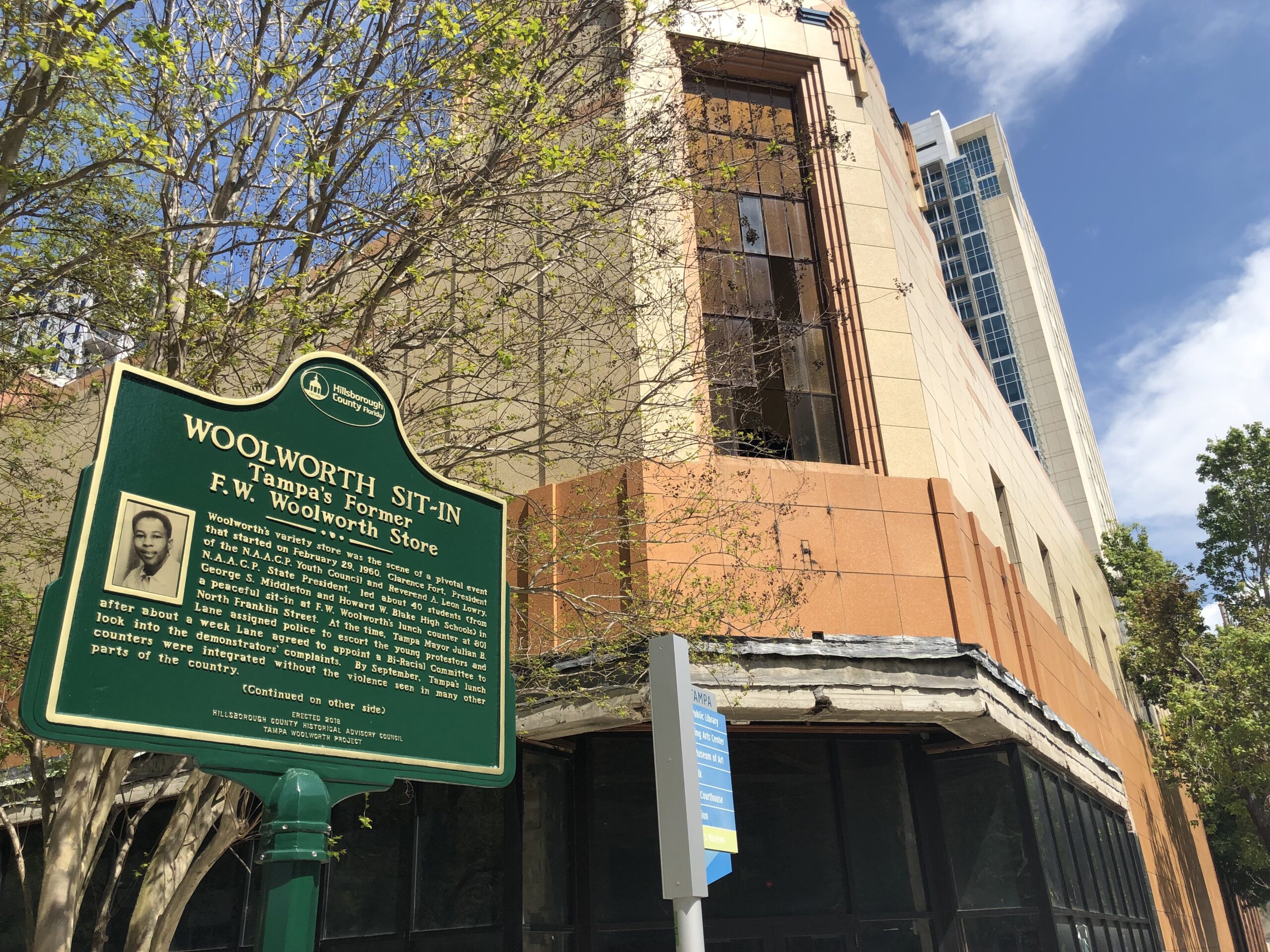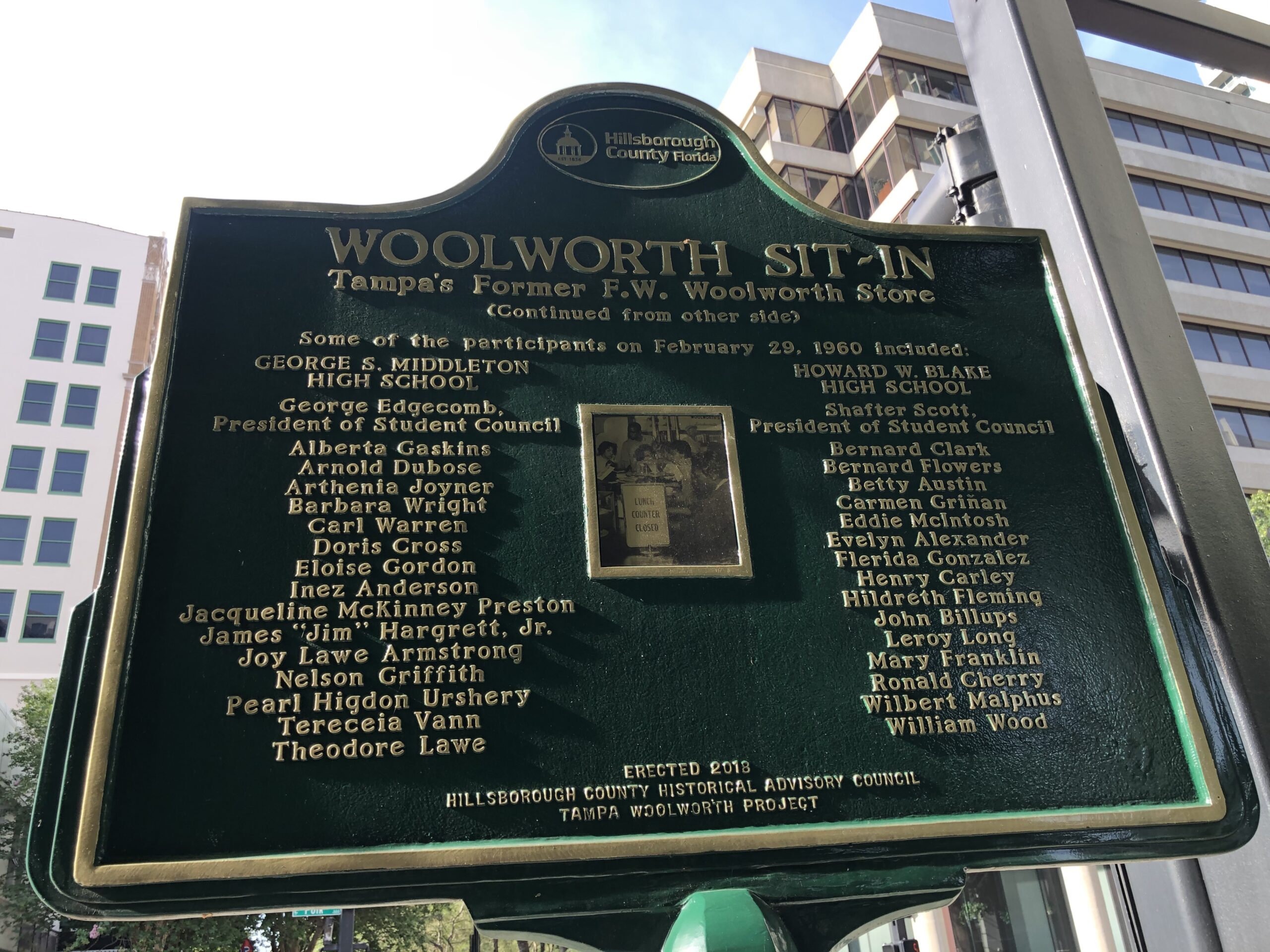 The Arlington Hotel operated on the 1200 block of Franklin Street as shown in this 1920 ad and lives on today as the finely renovated office of Fee & Jeffries.